Robert Mitchum, "Night of the Hunter"
"Now watch, and I'll show you the story of life. Those fingers, dear hearts, is always a-warring and a-tugging, one agin t'other"
Miguel Covarrubias 1904-57
I find myself coming back to draw him so I can immerse myself in his work and meditate on his life every few years. Truly one of my favorite artists of last century. Tremendous caricaturist, ethnographist and style setter.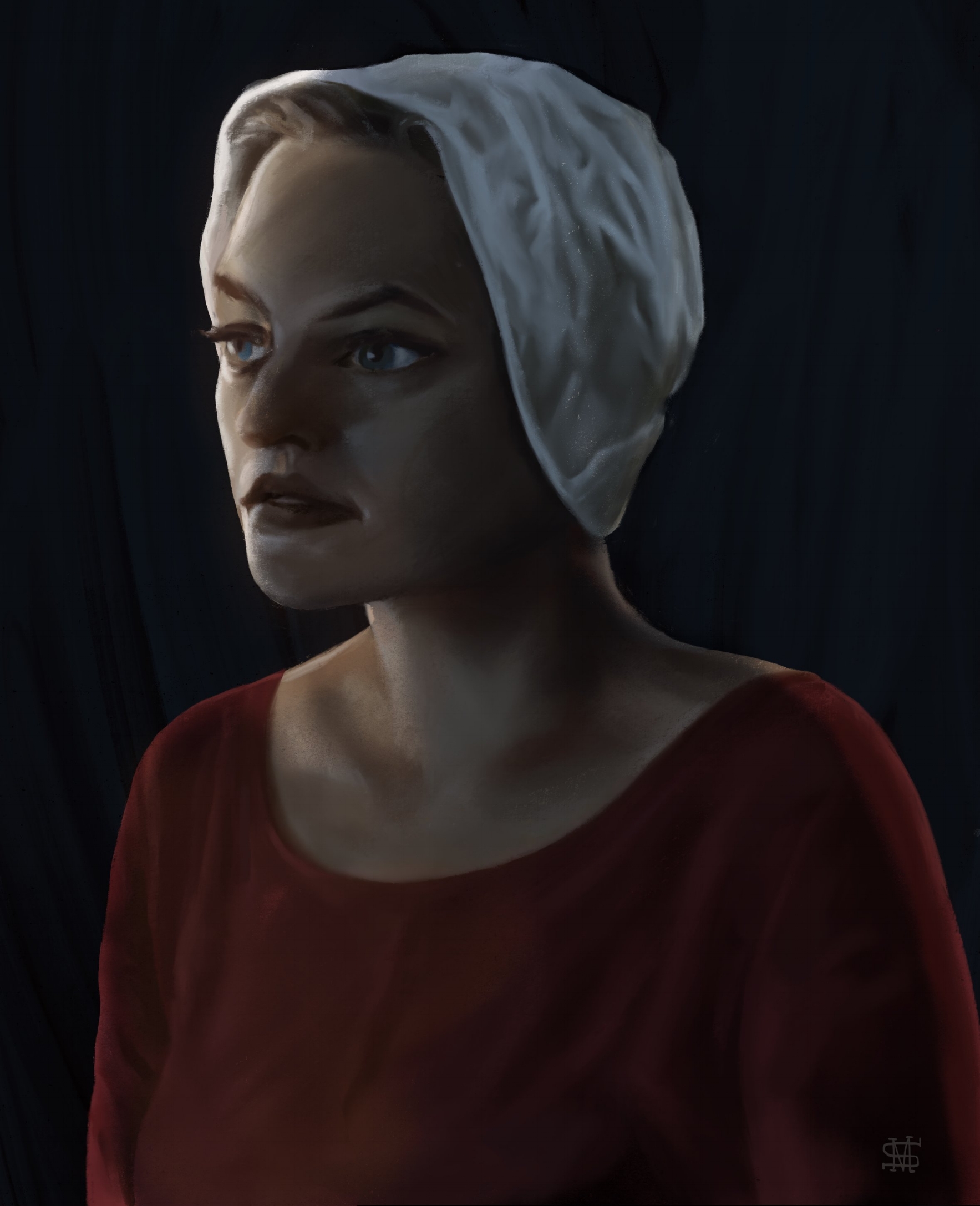 Elizabeth Moss as Offred
I've been working on this while we've been mainlining the second season of #TheHandmaidsTale on #Hulu over the last few days. What seemed so far fetched way back at the beginning of season one, seems like it's just around the corner the way things are going. A story for our times.

Will Ferrel, "Ron Burgundy"
'He had a voice that could make a wolverine purr and suits so fine they made Sinatra look like a hobo. In other words, Ron Burgundy was the balls.'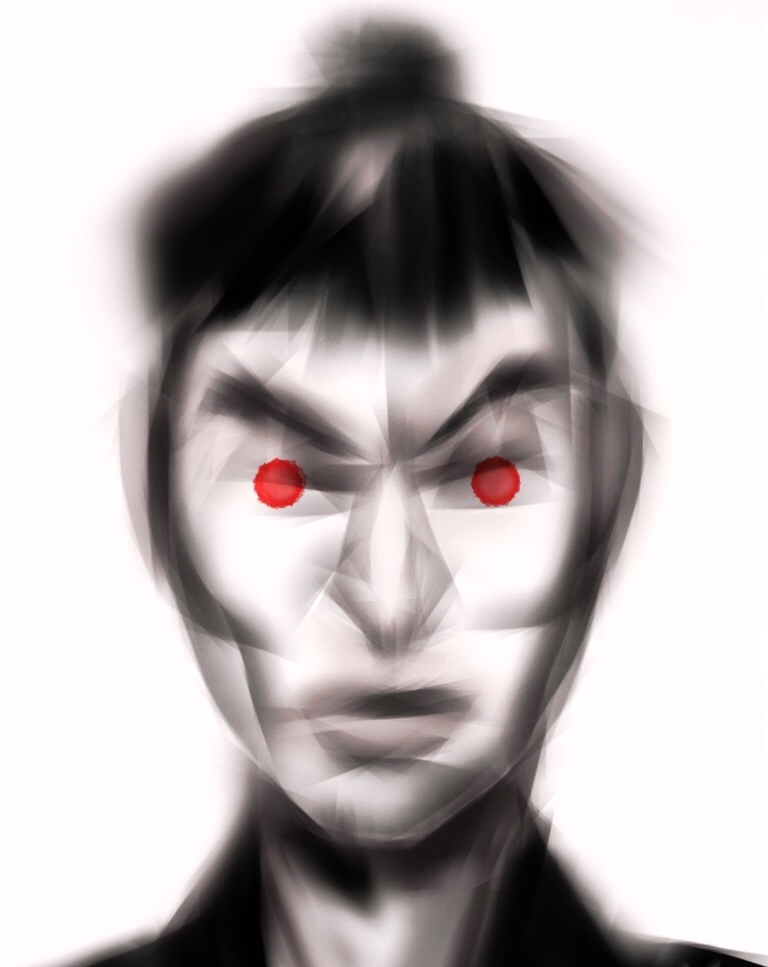 "Tuesday Wild Thing"
Enjoying the glamour, fur and hair.
Anthony Quinn & Yaphet Kotto, "Across 110th Street"
Two New York City cops go after amateur crooks who are trying to rip off the Mafia and start a gang war. With a great soundtrack and live smokey nightclub performance by Curtis Mayfield. Damn!
Guillermo del Torro
The modern master. Cant wait to see what he does next.
"... Jonathon, Jonathon!" James Caan, "Rollerball"
"The Game was created to demonstrate the futility of individual effort. And the Game must do its work. ...if a champion defeats the meaning for which the Game was designed, then he must lose." Good luck with that!
Jason Stathom, "Crank"
Have been doing a "Manly Movie Night" every week over the past year and "Crank" is so far off the charts we need some new charts. My favorite thing about these movie nights is I can draw through the whole double feature on my iPad in the back.
Lee Majors. 'The Six Million Dollar Man' Circa 1975
It would all grind to a halt when the Six Million Dollar Man was on.
"Clark Grable"
Betty Grable + Clark Gable = Clark Grable. Riffing on the gorgeous WWII cheesecake shot of Betty 'Gams' Grable. #celebritymashup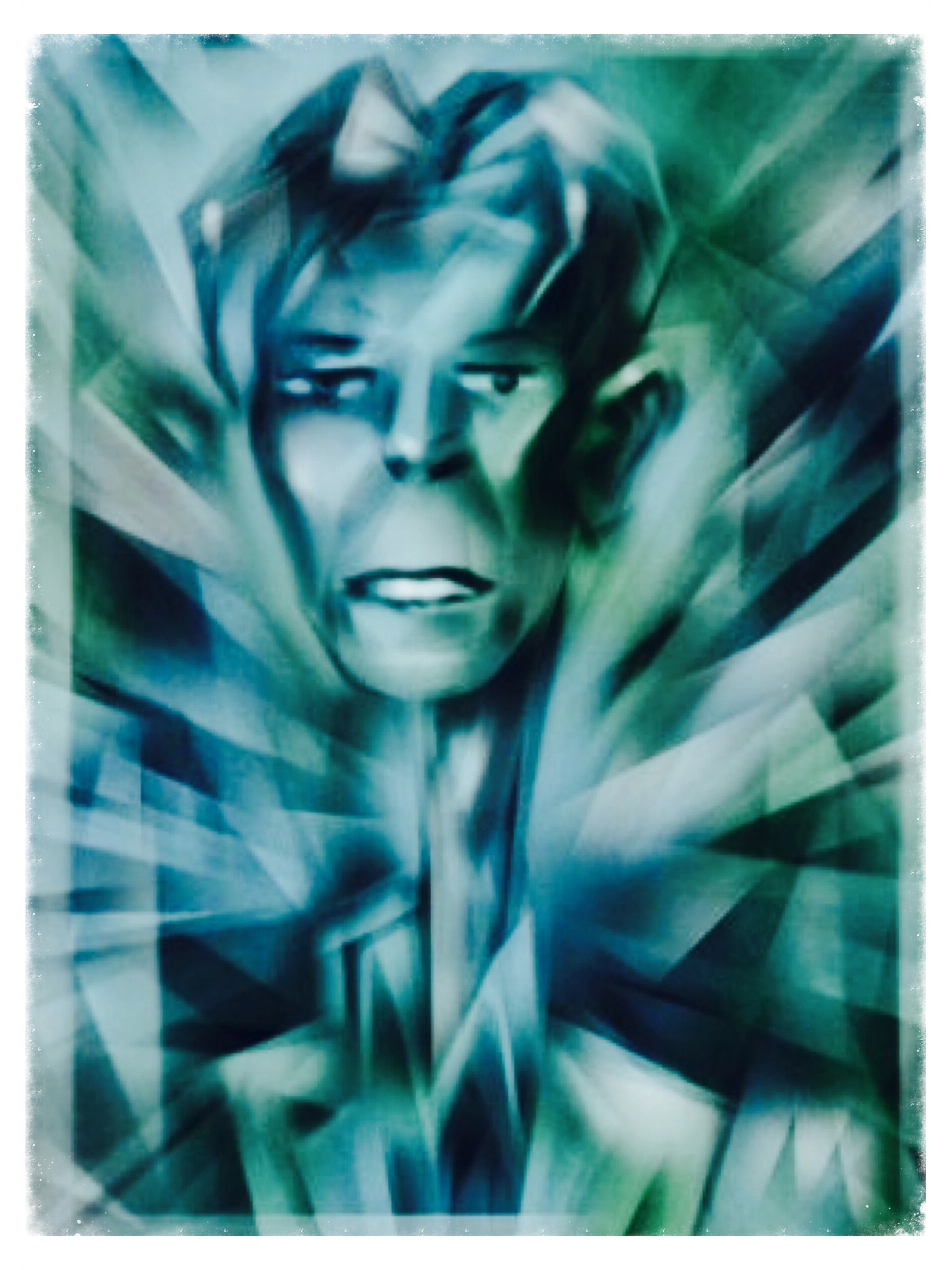 "Missing David"
Amazing artist. Inspirational superstar chameleon. Sad David Bowie shaped hole in the world now.